Advance Source-to-Pay cycle to a new level with Artificial Intelligence!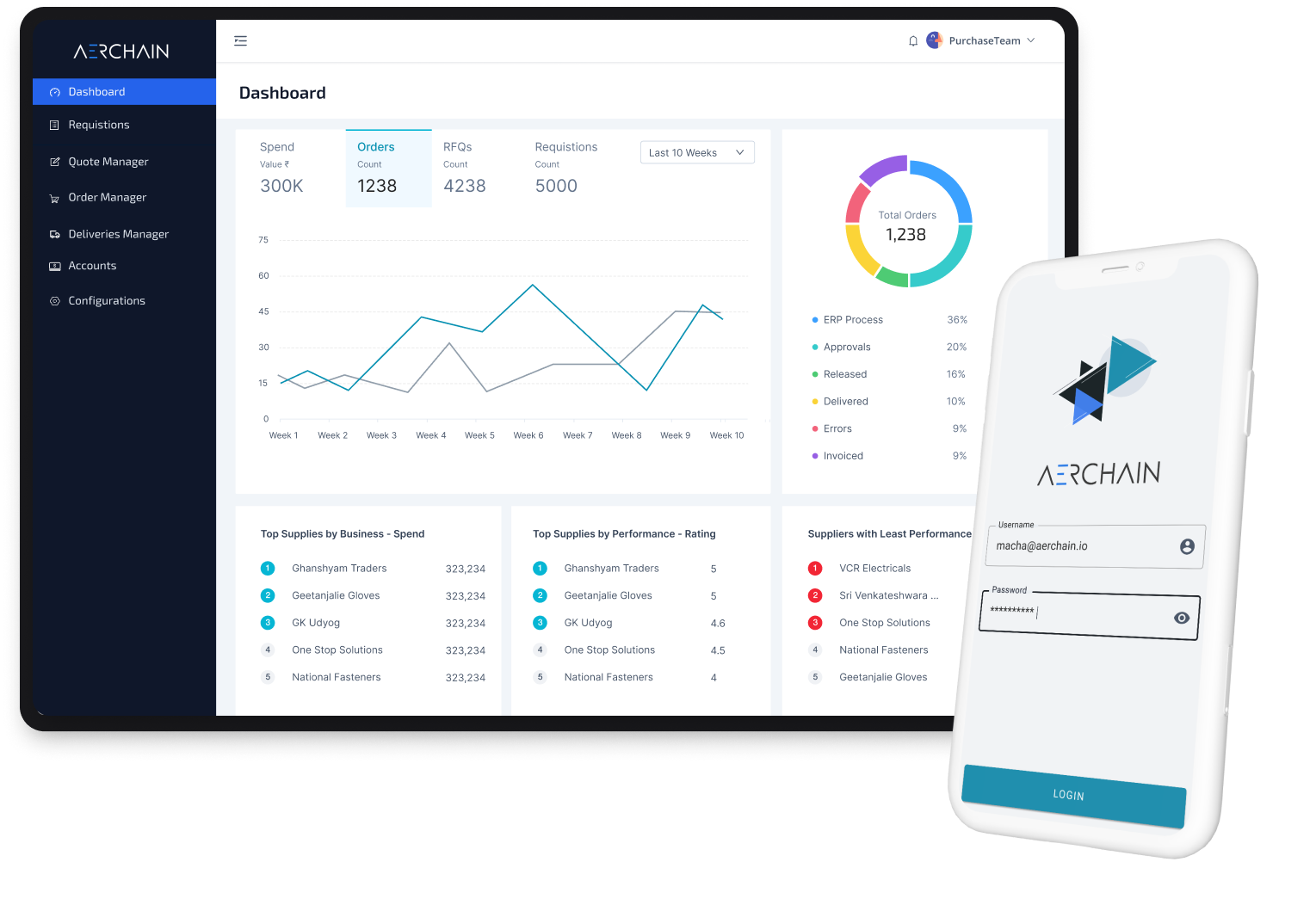 Role:
Product Design, Strategy
Aerchain is an AI-powered SaaS platform transforming the Source-to-Pay operations for enterprises across industries by seamlessly connecting relevant stakeholders, improving visibility, and increasing efficiency while driving much-required hard cash savings!
I collaborated with the founders and defined the product design vision. I was responsible for creation of all the prototypes and design system guidelines. The challenge was to create an entire product within short period of time. We chose ant design library to speed up the process and also setup designer-less workflow for future developements.